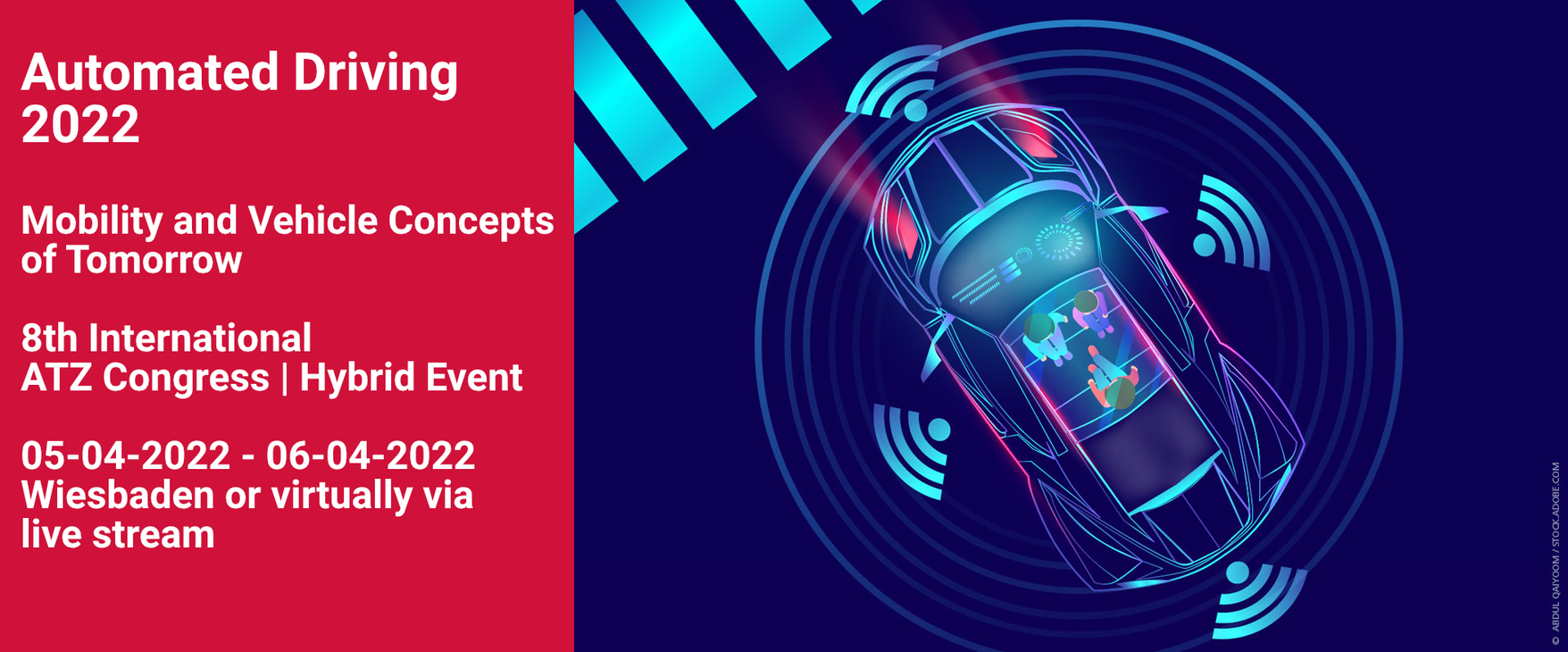 BTC Embedded Systems and dSPACE will be present at the 8th International ATZ Congress and will give a joint talk about efficient Scenario-based Virtual Validation of ADAS/AD Systems
Please find the full agenda here.
Talk: "Less is More – How Not to Test Everything"
April 6th – 09:30 
Hartmut Jürgens (dSPACE GmbH), Markus Gros (BTC Embedded Systems AG)
Coauthors: Janek Jochheim, dSPACE GmbH, Germany; Hans J. Holberg, BTC Embedded Systems, Germany
Abstract
It is accepted that ADAS/AD validation mainly relies on virtual tests, but the core problem is that the number of tests explodes when all scenarios need to be tested in all possible variants.
We present an approach for vehicle verification and validation that allows to quantify the degree of safety for a vehicle and optimizes the overall test execution process to maintain cost-effectiveness.
Our solution starts with the declaration of scenarios based on the Operational Design Domain (ODD). The tests are executed in a scalable environment and yield reliable statements about the coverage of the ODD and the safety degree of the vehicle. We identify ways to reduce the number of tests required without compromising the validity of the overall results. Furthermore, we will present how the tests can be executed in a hybrid approach to maximize the cost-effectiveness.